As part of our commitment to our community, Ultimate Comics will donate $1000 worth of graphic novels to local schools. If you are an educator in Wake, Durham or Orange County public schools and would like to request books for your school please complete the form below. You may request up to 10 TOTAL books per school. Requests will be accepted until July 3rd at 5 PM. If we are able to fulfill your request, you will be contacted via email. Pickup will be available from your choice of our three Ultimate Comics locations. For questions send an email to robyn@nccomicon.com.

Ultimate Comics School Book Request Form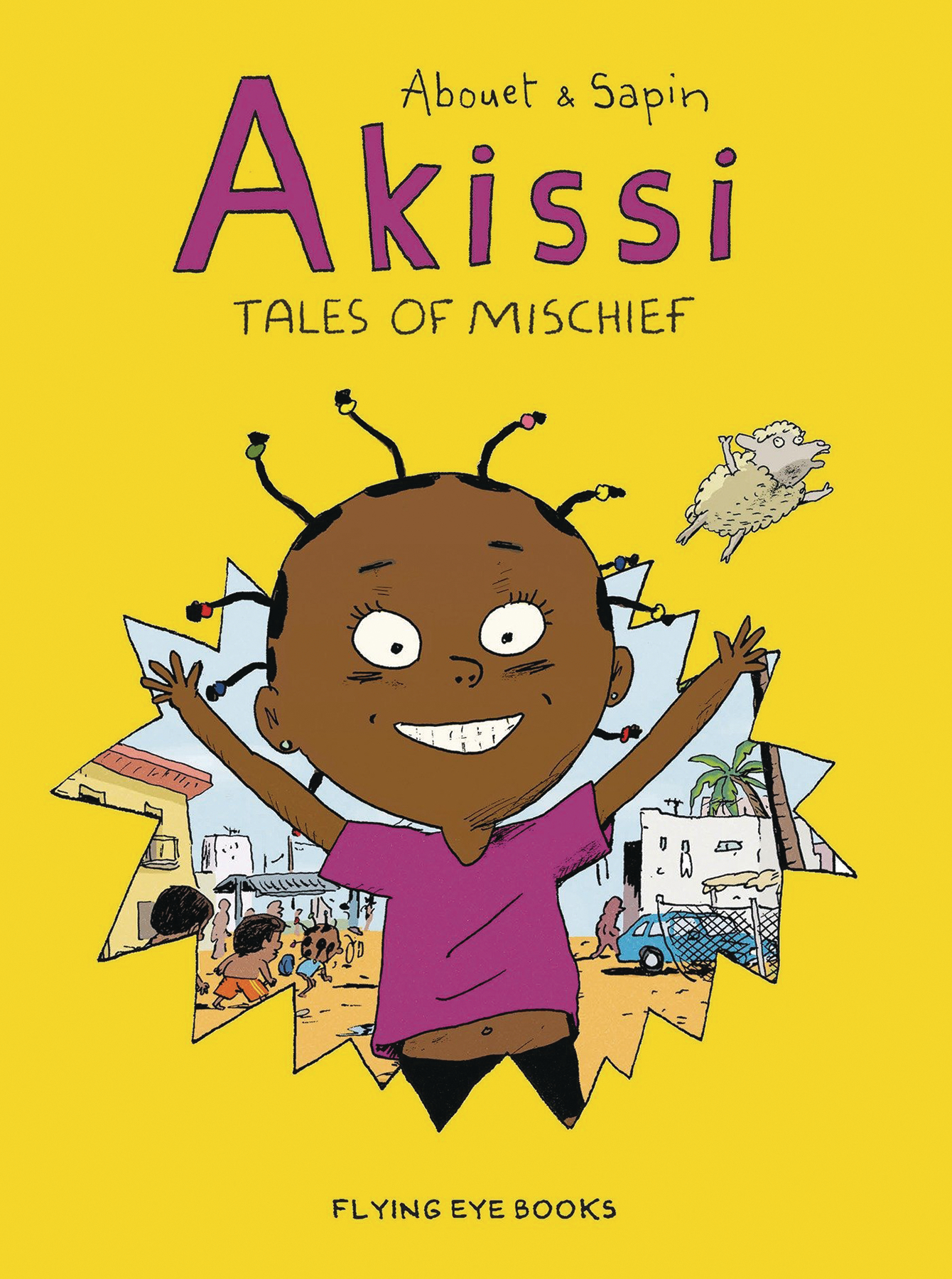 Akissi: Tales of Mischef
The plucky, trouble making Akissi is back with her mischief on The Ivory Coast! This time, she has to keep herself from drowning, stand up to a bully, make peace with her arch nemesis, the prettiest girl in school, and evade a witch doctor's potion. Inspired by her childhood, writer Marguerite Abouet takes readers on even more hilarious adventures. Lessons learned along the way include being friends with people you don't like, standing up for yourself, and dealing with the consequences of your actions. (Grades 3 – 7)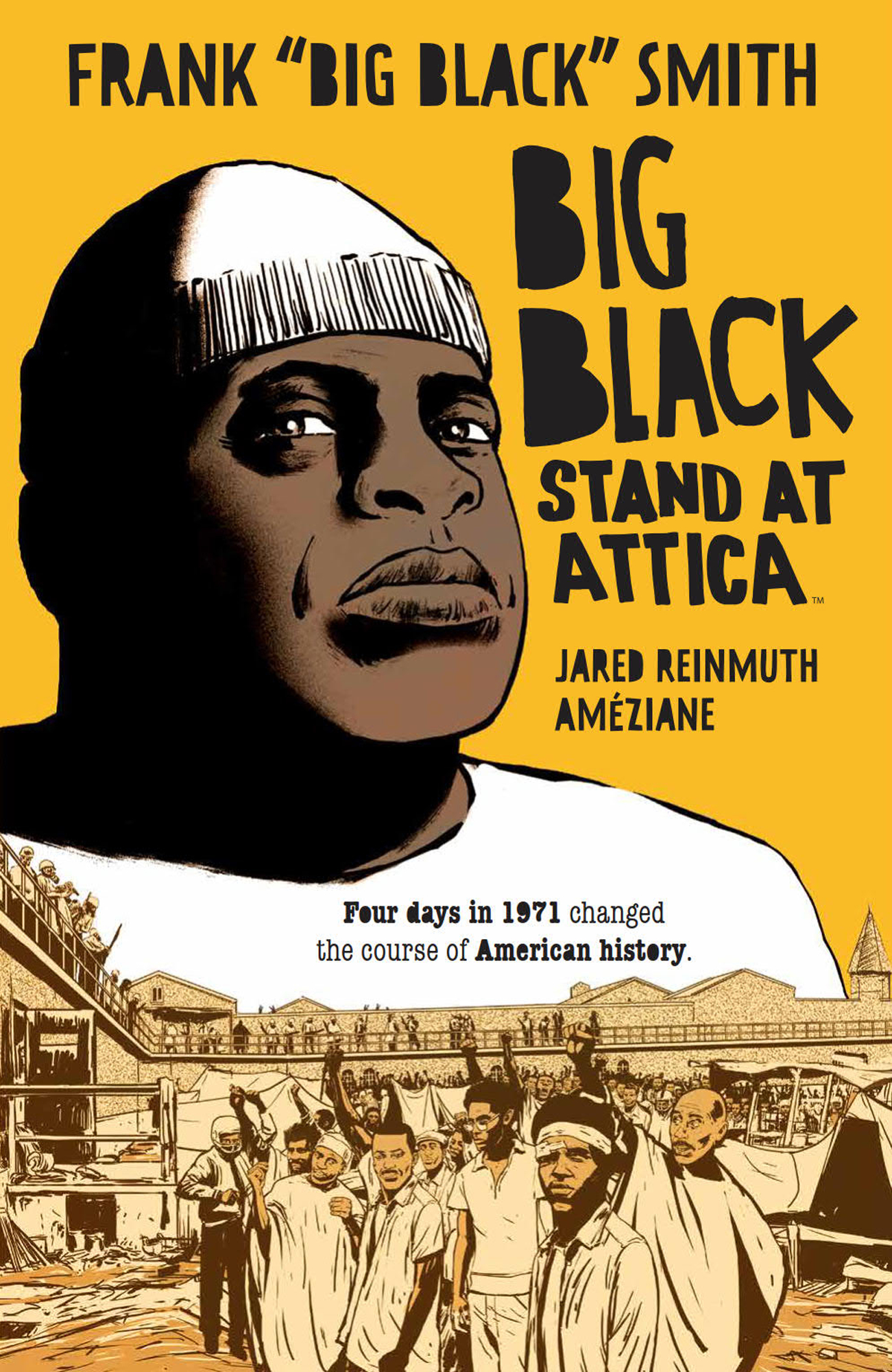 Big Black: Stand at Attica
The uprising at Attica Prison remains one of the bloodiest civil rights confrontations in American history … but without Frank "Big Black " Smith it could have been even worse. Before his death, Frank "Big Black" Smith worked with Jared Reinmuth, the son of his lawyer, to share the true story of his time in Attica State Prison. This is an unflinching look at the price of standing up to injustice. (Grades 10 – 12)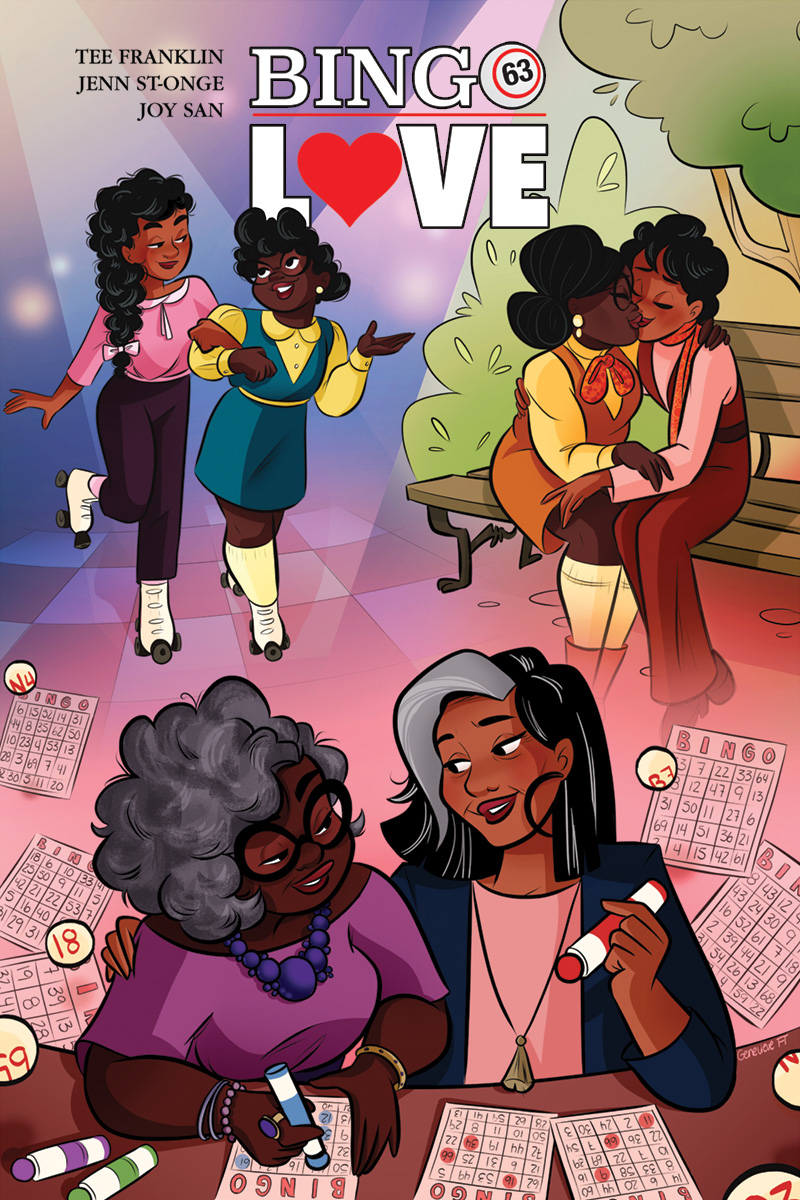 Bingo Love
When Hazel Johnson and Mari McCray met at church bingo in 1963, it was love at first sight. Forced apart by their families and society, Hazel and Mari both married young men and had families. Decades later, now in their mid-'60s, Hazel and Mari reunite again at a church bingo hall. Realizing their love for each other is still alive, what these grandmothers do next takes absolute strength and courage. (Grades 8 – 12)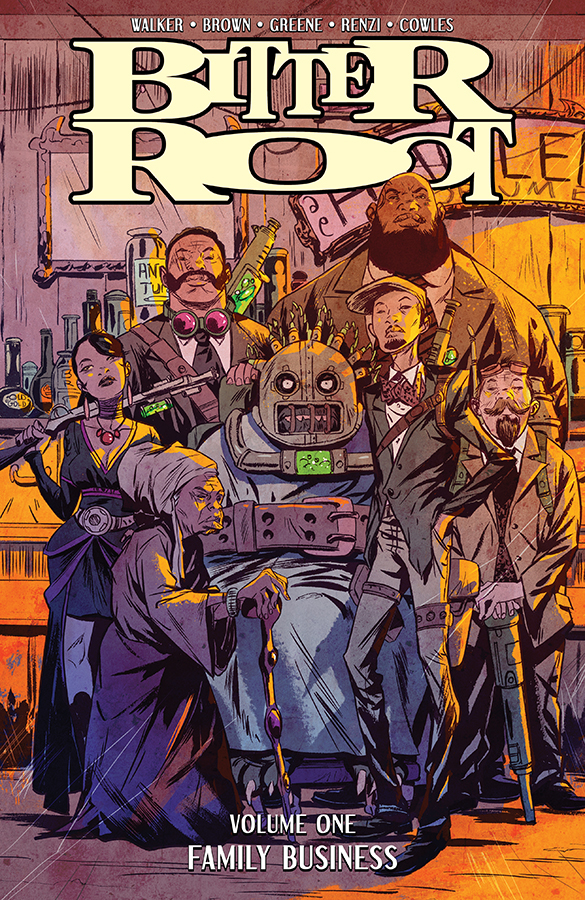 Bitter Root
Once known as the greatest monster hunters of all time, the Sangerye family specialized in curing the souls of those infected by hate. But those days are fading. A terrible tragedy has claimed most of the family, leaving the surviving cousins divided between by the desire to cure monsters or to kill them. Now, though, there's a new breed of monster loose on the streets of Harlem, and the Sangerye family must either come together or watch the human race fall to untold evil. (Grades 8 – 12)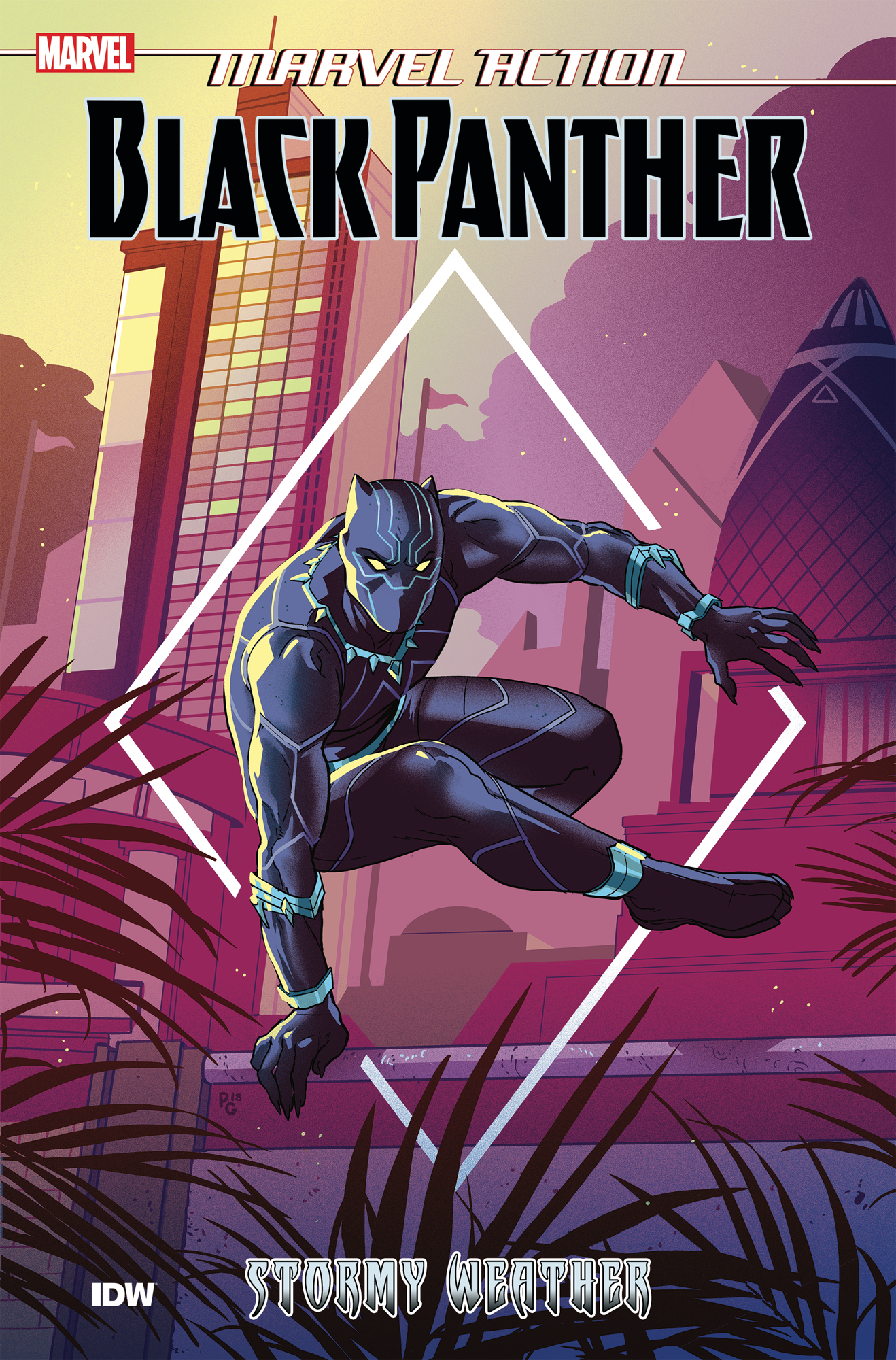 Marvel Action Black Panther Vol 1: Stormy Weather
A marvelous new era begins here! Readers of all ages can get lost in the technologically advanced African nation of Wakanda. Follow the all-new adventures of its monarch, the Black Panther! King T'Challa is responsible for defending his people-and the world-from any threats and he gets plenty of help, and sass, from his genius sister Shuri. (Grades 3 – 6)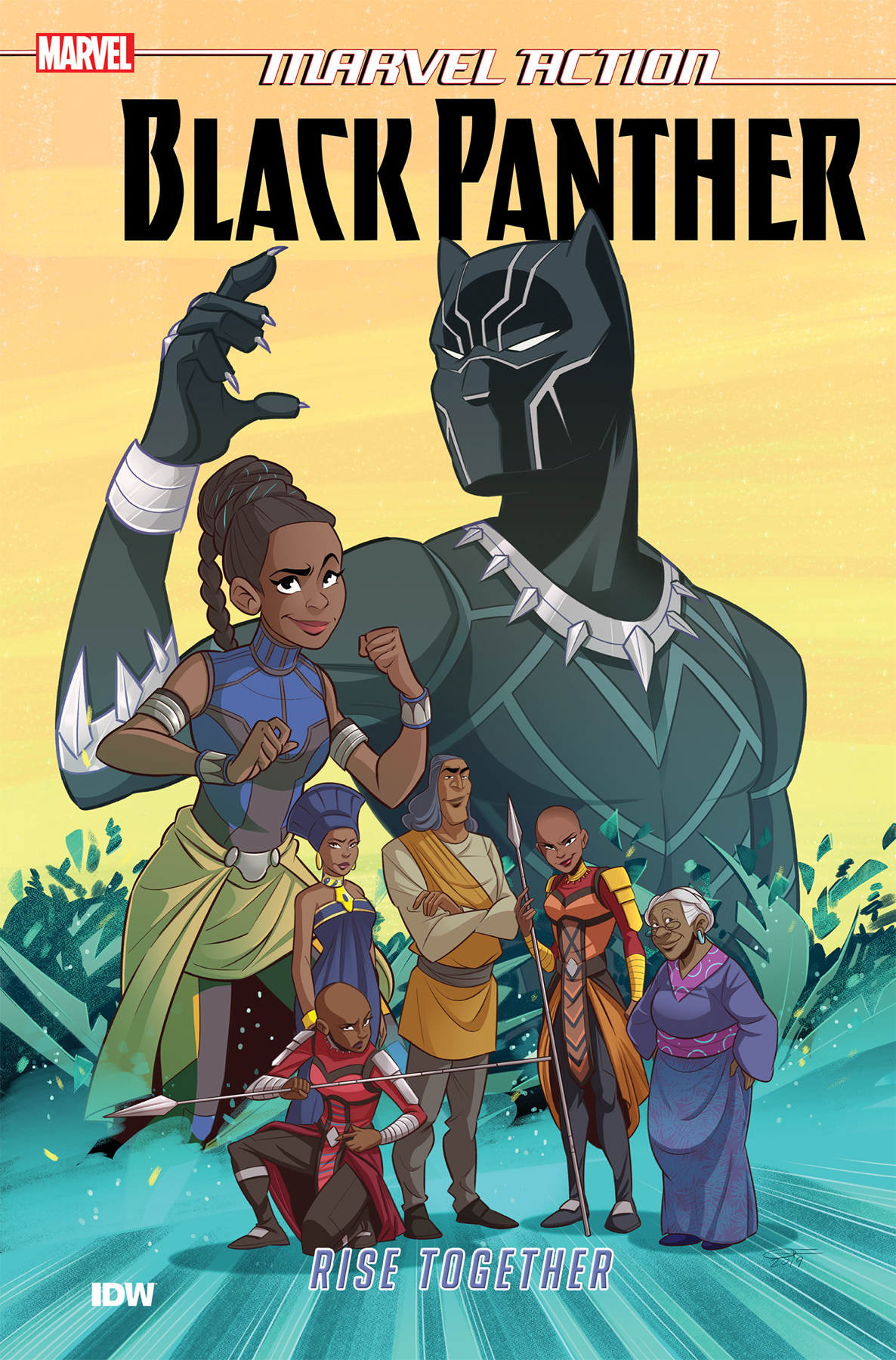 Marvel Action Black Panther Vol 2: Rise Together
Every 25 years, Wakanda's ruler trades places with one of their subjects to gain perspective on their kingdom. T'Challa's turn has come, and while working in a Vibranium refinery, he uncovers a plot to sell the priceless metal on the black market. Plus, when one of the Black Panther's advisers suffers an injury during an attack, the adviser requests the aid of a traditional healer over modern medicine. Shuri scoffs at the idea, but soon a curse forces her on an epic quest. (Grades 3 – 6)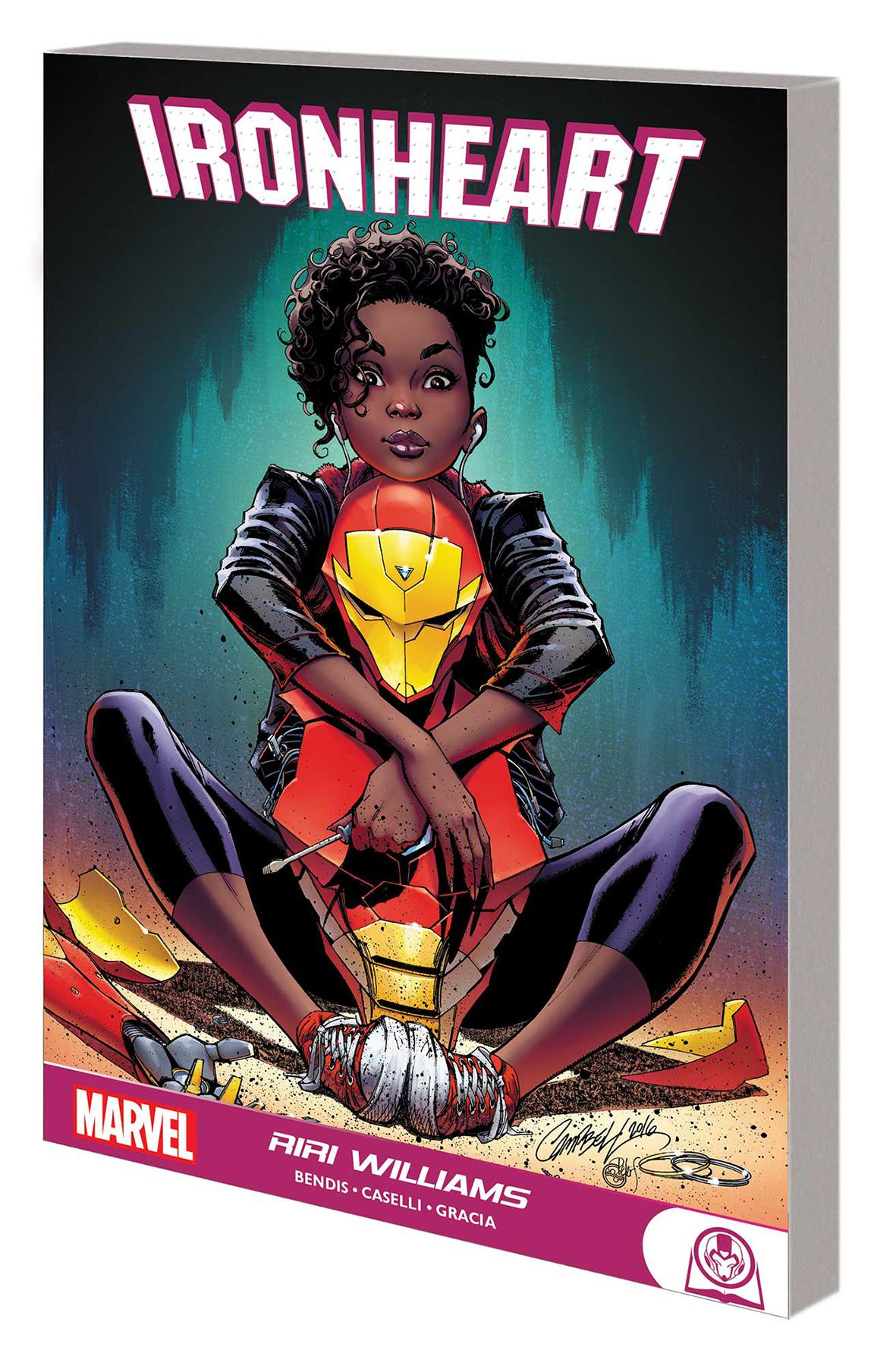 Ironheart Vol 1: RiRi Williams
From the streets of Chicago, an armored hero rises! Clad in her own high-tech suit, Riri Williams is ready to show the world what she can do as the self-made hero of tomorrow. But is she ready for all the problems that come with stepping into Iron Man's boots? Like her first big Marvel villain! The laundry list of criminals looking to destroy Tony Stark's legacy! And that other guy also running around as Iron Man! As Riri's adventures go viral, she soon claims her own alter ego: Ironheart! But her idealism is put to the test by a world she doesn't yet understand – and a headstrong Tony Stark A.I. who thinks he knows best! How far will Riri go to do what she knows is right? (Grades 7 – 9)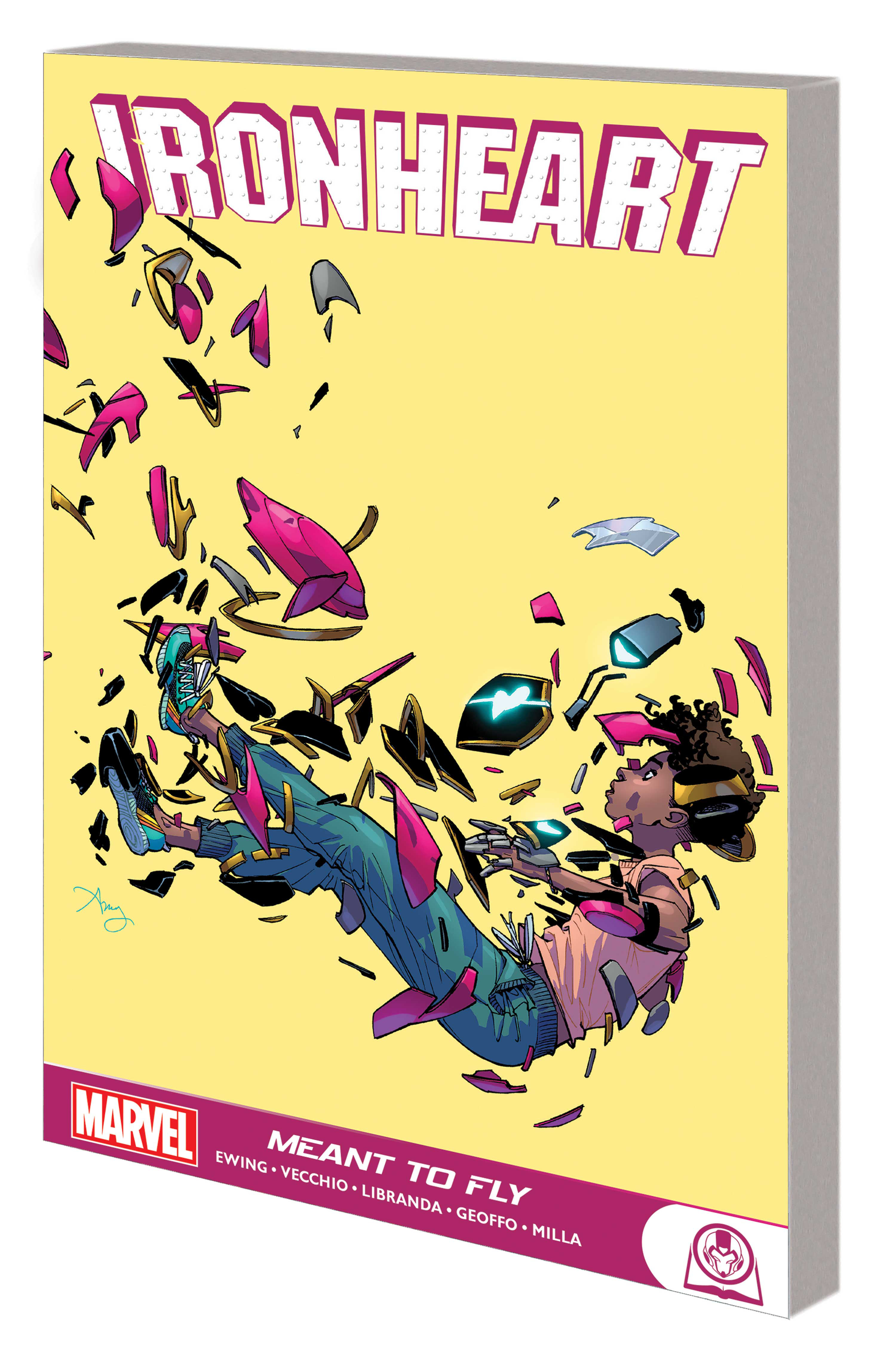 Ironheart Vol 2: Meant to Fly
Riri Williams steps boldly out of Tony Stark's shadow to forge her own future! When one of Spider-Man's old foes holds a group of world leaders hostage, Ironheart must up her game. Luckily, Riri has a will of steel, a heart of iron and a new A.I. on her side! Unluckily, the search for a kidnapped friend will send her stumbling into an ancient power – and it's deadly! Plus: When Miles Morales goes missing, who better to search for him than his fellow Champion Riri? And more amazing friends join the fun – including Nadia Van Dyne, the unstoppable Wasp! The Sorcerer Supreme, Doctor Strange! And Princess Shuri of Wakanda! But can Riri and her allies stop the sinister Ten Rings and their plans for destruction?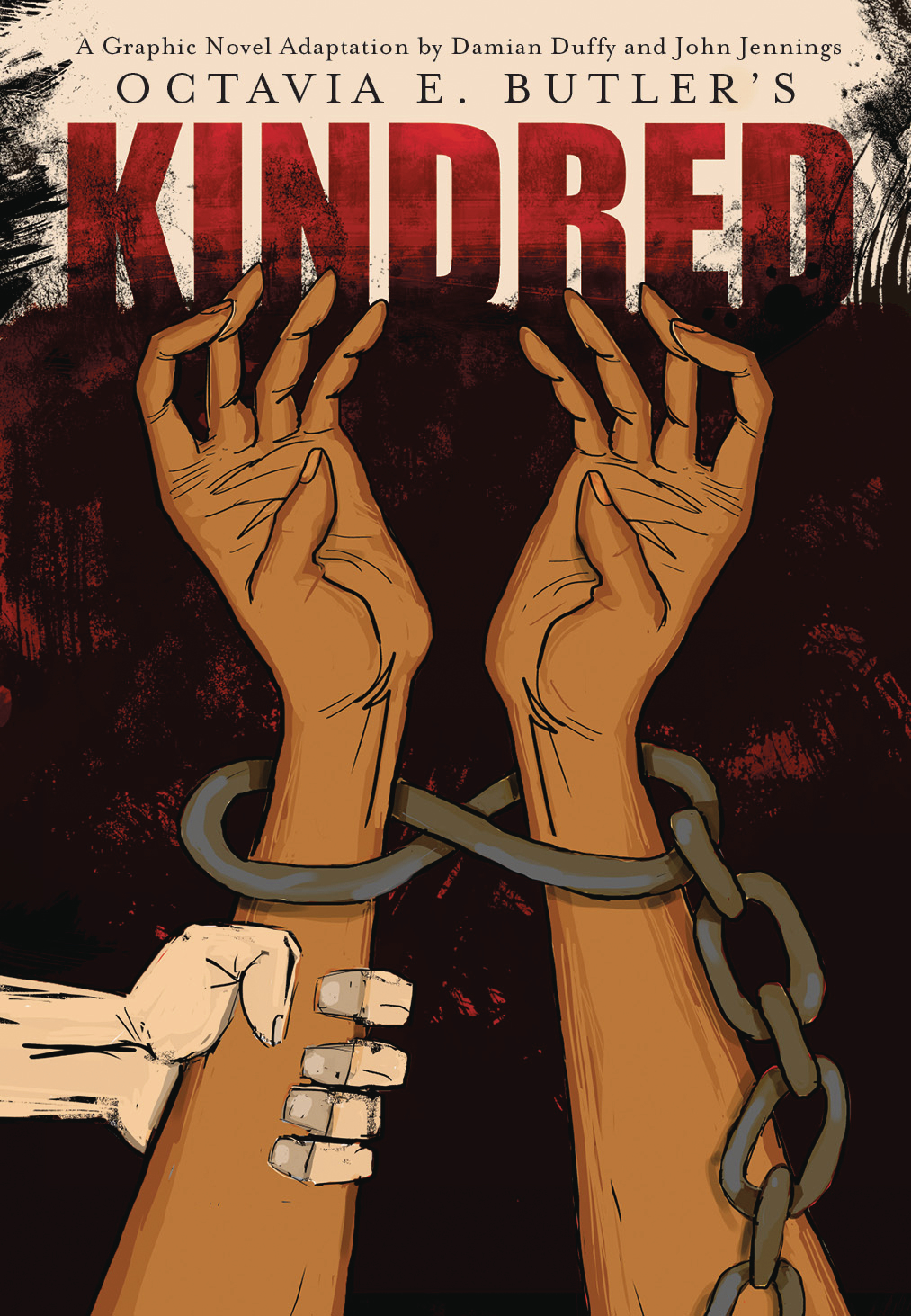 Kindred Graphic Adaptation
A graphic-novel adaptation of Octavia E. Butler's groundbreaking science-fiction classic offers an unflinching look at slavery, race, and the role of women in society. Butler's most celebrated, critically acclaimed work tells the story of Dana, a young black woman who is suddenly and inexplicably transported from her home in 1970s California to the pre-Civil War South. As she time-travels between worlds, one in which she is a free woman and one where she is part of her own complicated familial history on a southern plantation, she becomes frighteningly entangled in the lives of Rufus, a conflicted white slaveholder and one of Dana's own ancestors, and the many people who are enslaved by him. (Grades 11 – 12)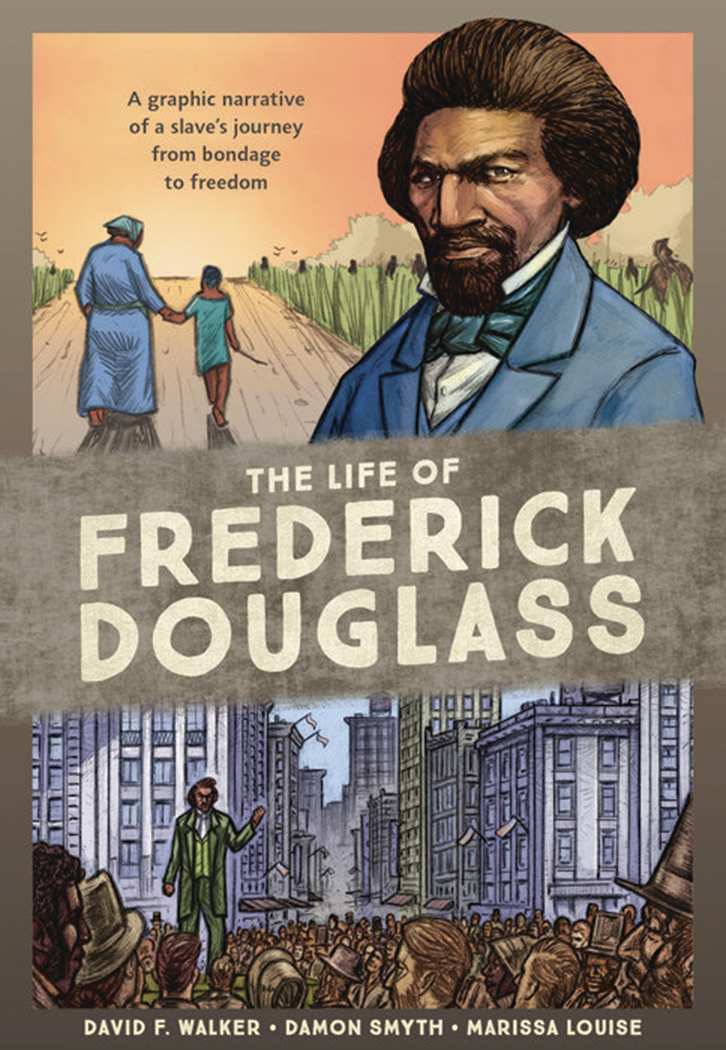 The Life of Frederick Douglass
A graphic novel biography of the escaped slave, abolitionist, public speaker, and most photographed man of the nineteenth century, based on his autobiographical writings and speeches, spotlighting the key events and people that shaped the life of this great American. Taking you from Douglass's life as a young slave through his forbidden education to his escape and growing prominence as a speaker, abolitionist, and influential cultural figure during the Civil War and beyond, The Life of Frederick Douglass presents a complete illustrated portrait of the man who stood up and spoke out for freedom and equality. Told from Douglass's point of view and based on his own writings, This provides an up-close-and-personal look at a history-making American who was larger than life. March: Book 1
John Lewis rose from humble beginnings to become a national leader of the civil rights movement. This is his story, from an Alabama farm to the March on Washington and beyond. (Grades 8 – 12) March: Book 2
After the success of the Nashville sit-in movement, Lewis' commitment to social change through nonviolence is stronger than ever – but as he and his fellow Freedom Riders board a bus into the vicious heart of the deep south, they will be tested like never before. Ttheir courage will attract the notice of powerful allies, and once Lewis is elected chairman of the Student Nonviolent Coordinating Committee, he'll find himself helping to lead the greatest demonstration in American history: the 1963 March on Washington for Jobs and Freedom. (Grades 8 – 12)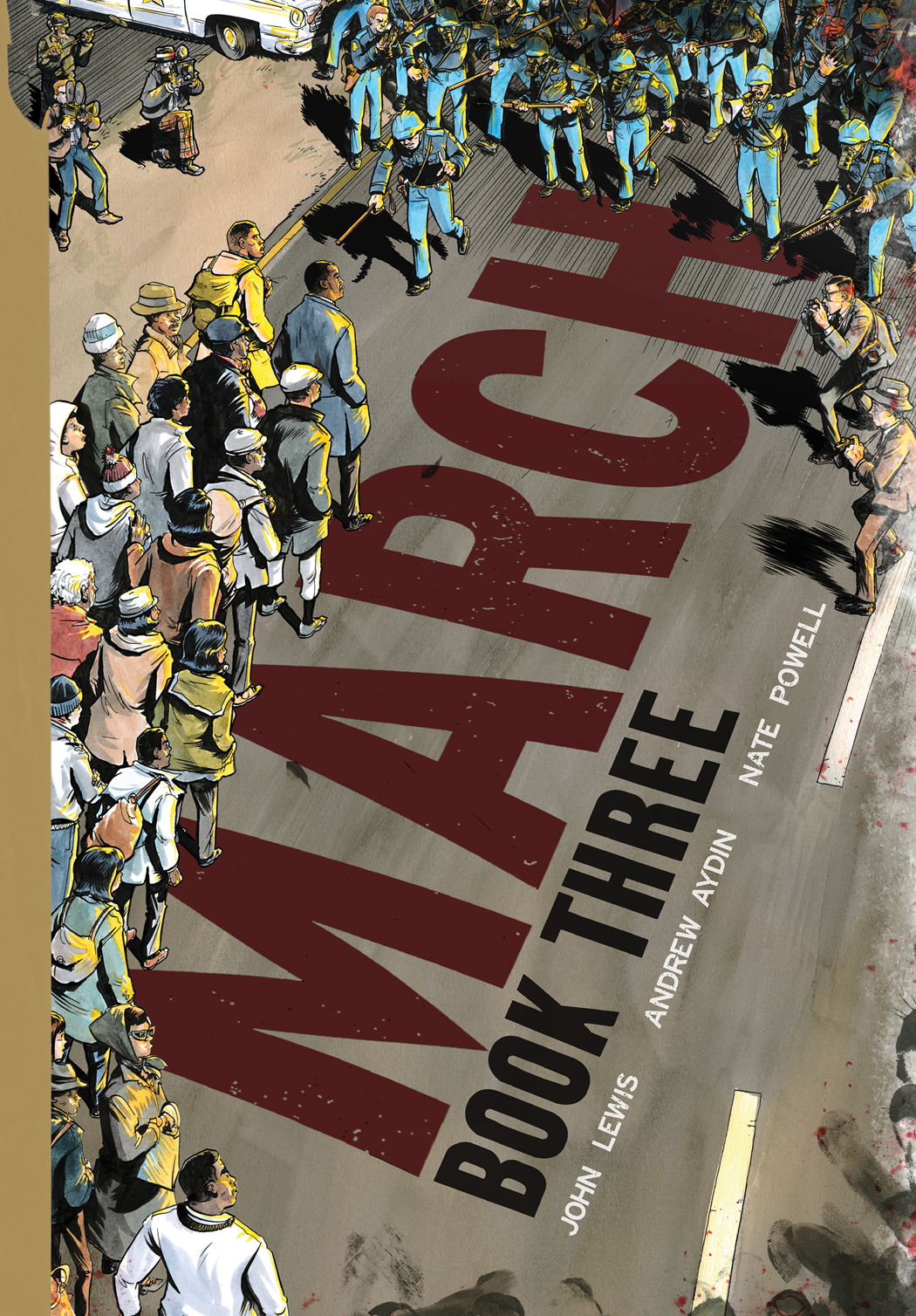 March: Book 3
With the stakes continuing to rise, white supremacists intensify their opposition through government obstruction and civilian terrorist attacks, a supportive president is assassinated, and African-Americans across the South are still blatantly prohibited from voting. To carry out their nonviolent revolution, Lewis and an army of young activists launch a series of innovative projects, including the Freedom Vote, Mississippi Freedom Summer, and a pitched battle for the soul of the Democratic Party waged live on national television. (Grades 8 – 12)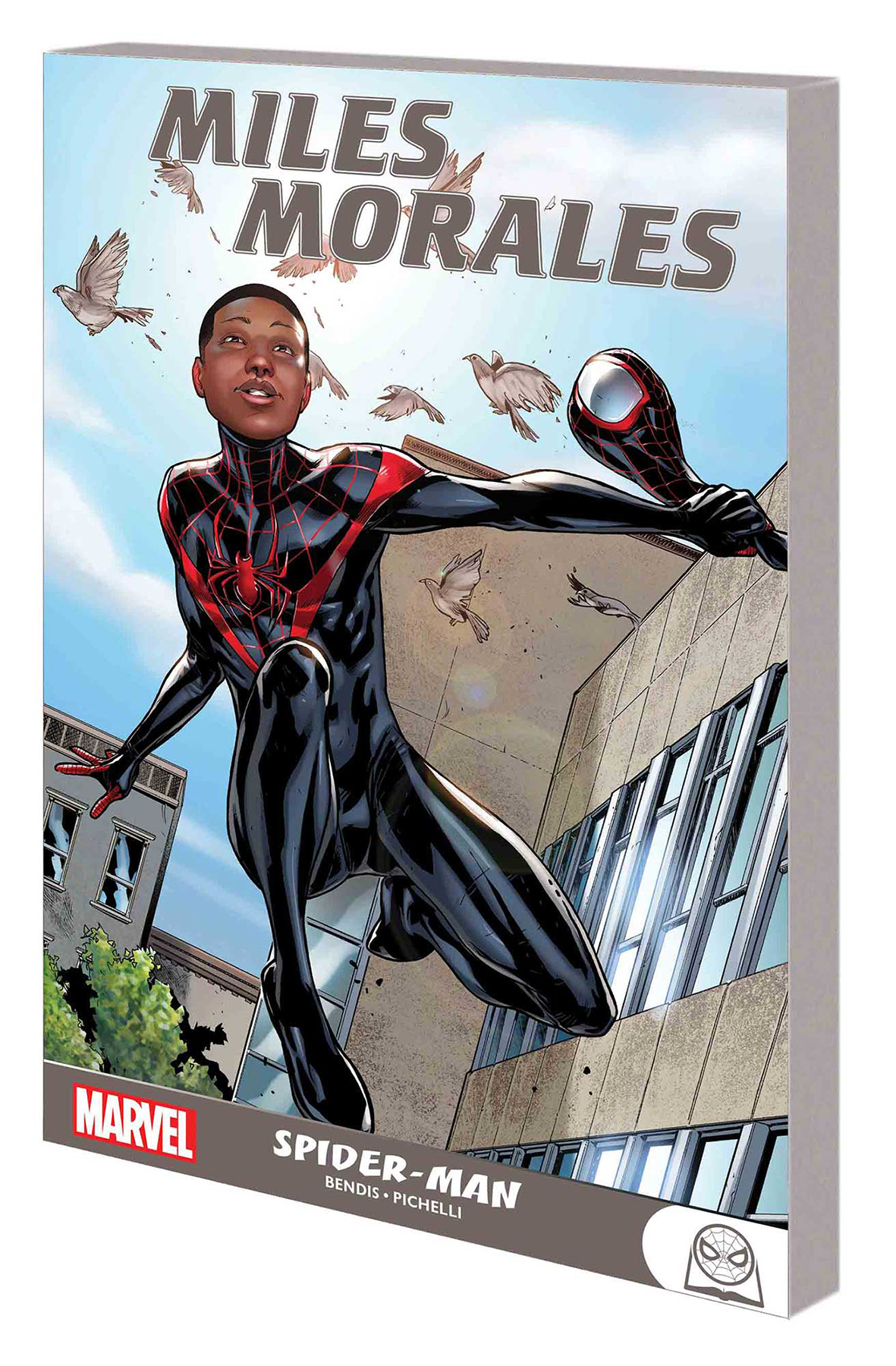 Miles Morales Vol 1: Spider-Man
When Peter Parker falls, the world needs a Spider-Man – and young Miles Morales takes up the mantle! Before Peter died, Miles was poised to start the next chapter in his life in a new school. Then, a spider's bite granted the teenager incredible arachnid-like powers. Now, Miles has been thrust into a world he doesn't understand, with only gut instinct, his well-intentioned best friend Ganke and a little thing called responsibility as his guides. But what was the story behind the spider that bit him? How is Miles going to get his hands on a cool new costume? And is there any way he can be ready to face the deadly sting of the Scorpion? Find out if Miles Morales can live up to the legacy of Spider-Man! (Grades 7 – 9)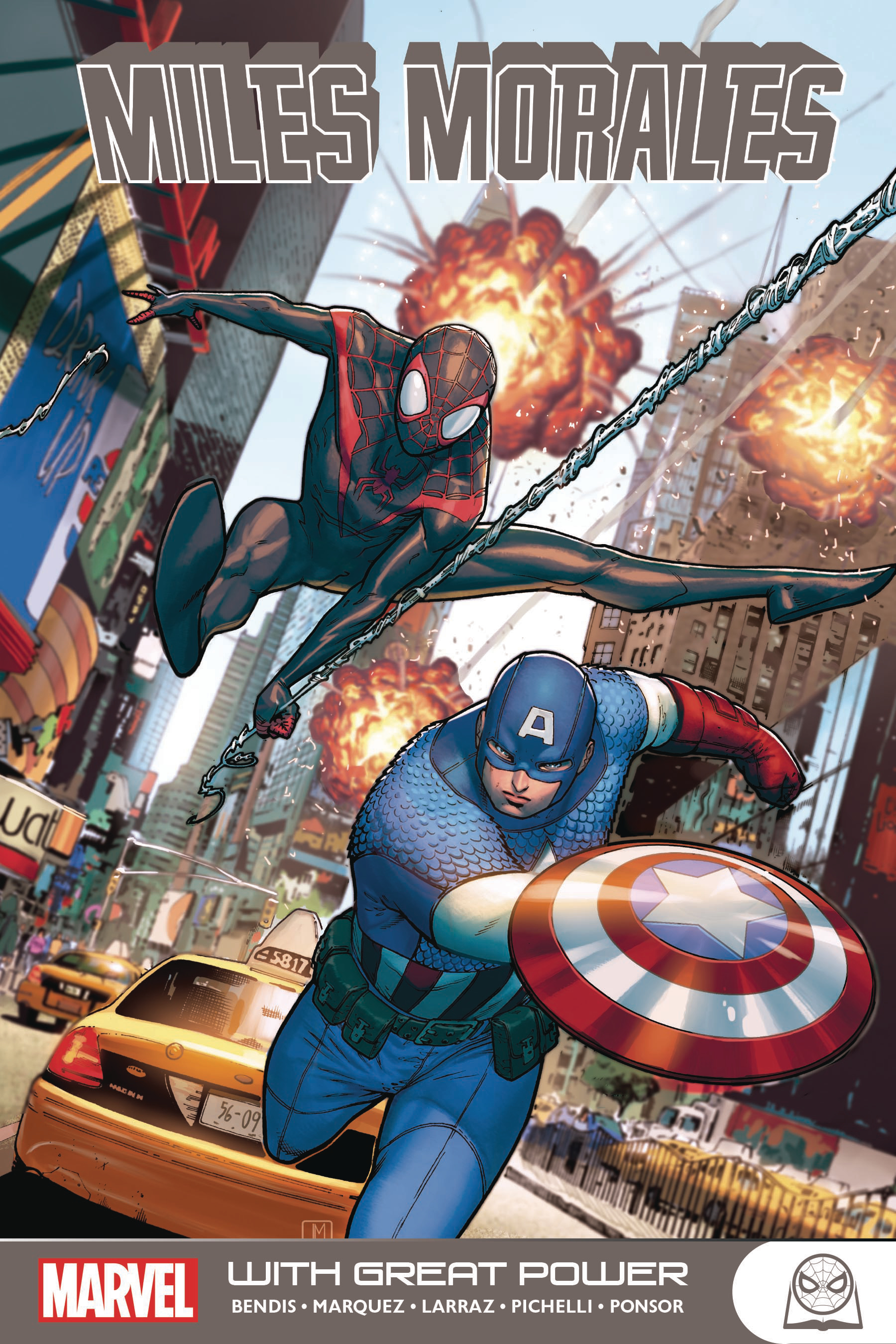 Mile Morales Vol 2: With Great Power
Miles Morales is finding his feet as the new Spider-Man! But will his first team-up be with his uncle Aaron, the villainous Prowler? Caught in a moral crisis, Miles must choose between battling his uncle – or joining him to keep his family safe! Which path will the young hero take? Plus: When the nation goes to war, Miles Morales heeds Captain America's call – and joins the Ultimates! But is he ready for an A-list villain? There's a new Venom in town, and he's hungry! As the deadly menace strikes all too close to home and Miles' fragile secret comes ever nearer to being exposed, he turns to the one person who can help him: Gwen Stacy! The final battle will change both their lives as Miles confronts the dark side of Peter Parker's legacy! (Grades 7 – 9)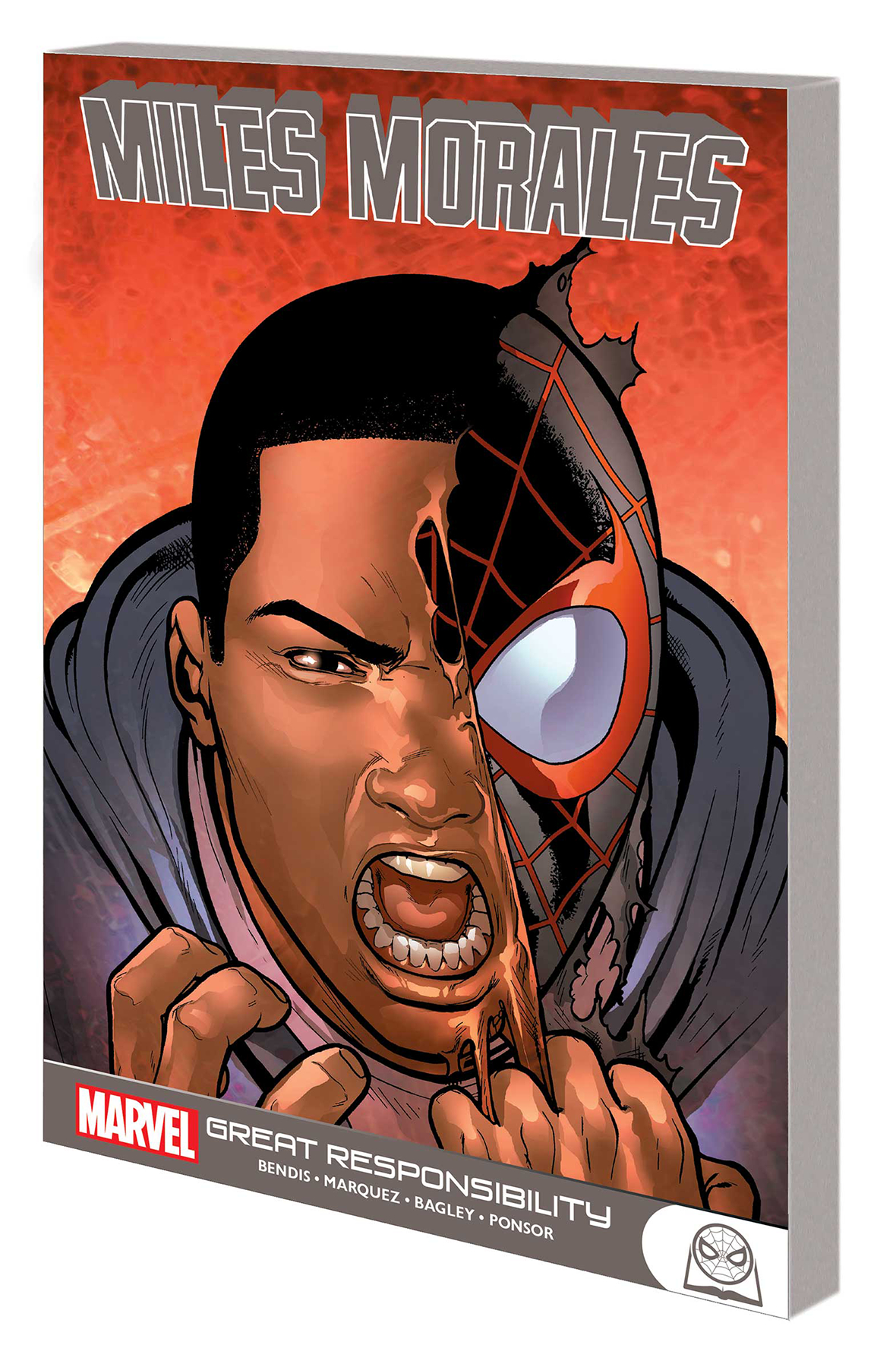 Miles Morales Vol 3: With Great Responsibility
Spider-Man no more? None of Miles Morales' incredible powers could prevent his mother's death or spare his father from a life-changing injury in a brutal fight against Venom. Miles is convinced he caused the tragedy – so in an emotion-filled decision, he has put away the costume, swearing never to fight as Spider-Man again! But when two new super-powered teenagers, Cloak and Dagger, emerge and the Taskmaster breaks up their fight with the juvenile delinquent Bombshell, innocent lives are at stake! It's a job for someone with great power and great responsibility – but will that be Miles? And if he returns to the suit, will it be just in time for his universe to face Cataclysm? (Grades 7 – 9)
Monster Mayhem
Zoe's favorite thing to do, besides inventing robots, is watch classic monster movies. She pretends she doesn't need friends, while inside she's longs for connection. Then one day, Zoe finds a mysterious ring on her way home from school. She puts it on, gives it a twist, and… FRZAAKK! There's a massive burst of light! The next morning, a familiar monster appears at Zoe's window. He's from one of her favorite kaiju movies, and he likes Zoe and wants to be her friend. Has her secret wish been fulfilled? But it turns out that Zoe's ring has brought more than just this friendly monster to life. More monsters have arrived, and they are hungry! (Grades 3 – 6)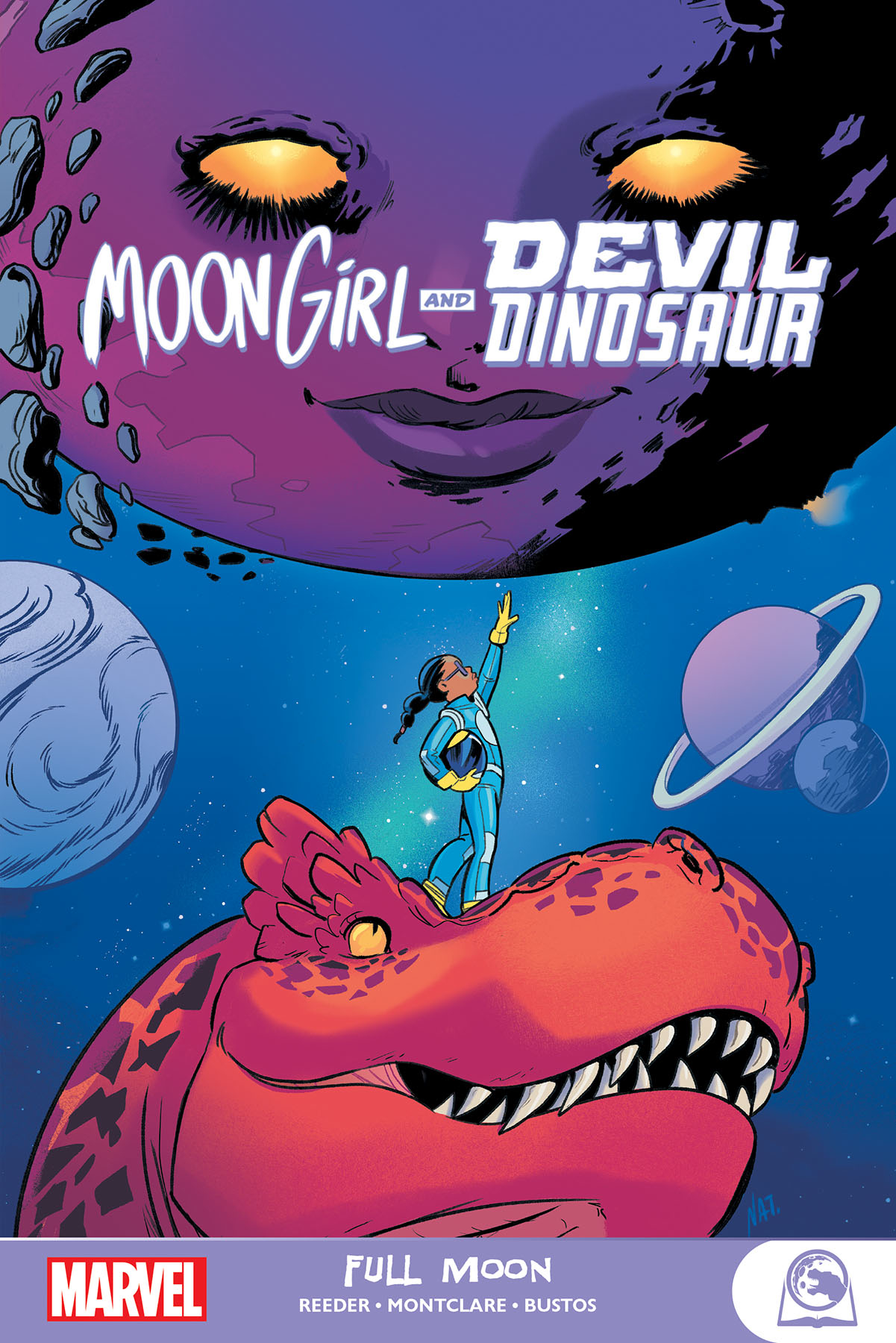 Moon Girl and Devil Dinosaur Vol 2: Full Moon
Brains and brawn! Tony Stark, Victor von Doom, T'Challa, Amadeus Cho…the greatest minds in the Marvel Universe all have one thing in common: They're not smarter than a fourth-grader! Lunella Lafayette is the smartest there is – and her brain is matched by Devil Dinosaur's brawn! They'll need both to stand up to some of the worst villains the world has to offer – and maybe even one of its greatest heroes! Because while Reed Richards, the guy who used to be the cleverest of all, is away, his best pal, Benjamin J. Grimm, is here to defend his pole position! Then Lunella has her biggest adventure yet: A journey to the Living Planet! But are you ready for Moon Girl to meet…Girl-Moon? And who exactly are Devil Girl and Moon Dinosaur?!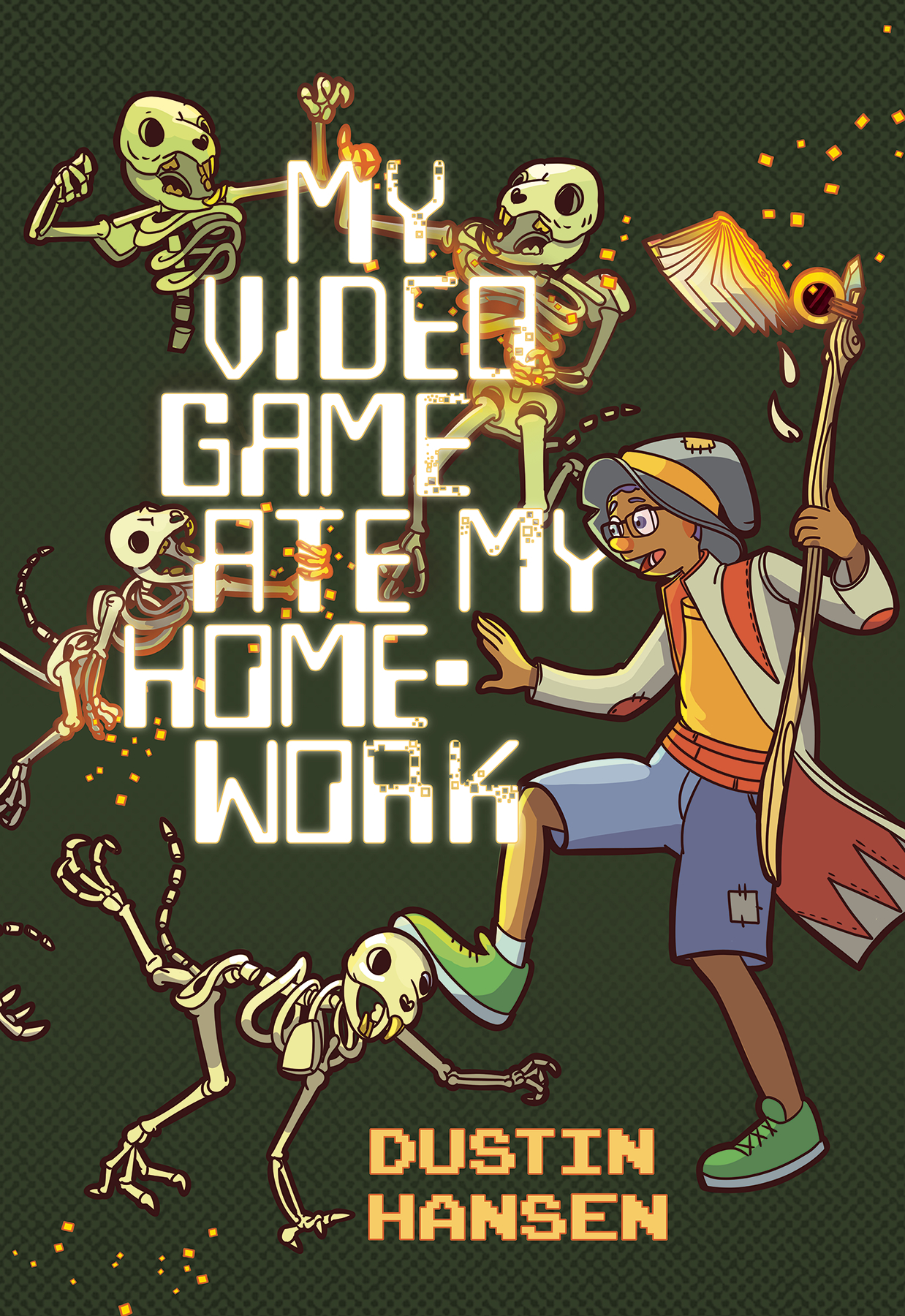 My Video Game Ate My Homework
Meet Dewey Jenkins, a 13-year old schoolkid who's about to fail science class. Follow him on an amazing adventure that leads Dewey and his friends to a virtual world where they will have to overcome all sorts of digital creatures and solve a number of puzzles in order to get home.

My Video Game Ate My Homework is a funny, fast-paced adventure that shows the importance of cooperation and teamwork, as well as the importance of using your own unique abilities to solve problems. It's illustrated in Dustin Hansen's colorful, cartoony style, and filled with lots of sight gags and nods to video-gaming tropes. (Grades 7 – 9)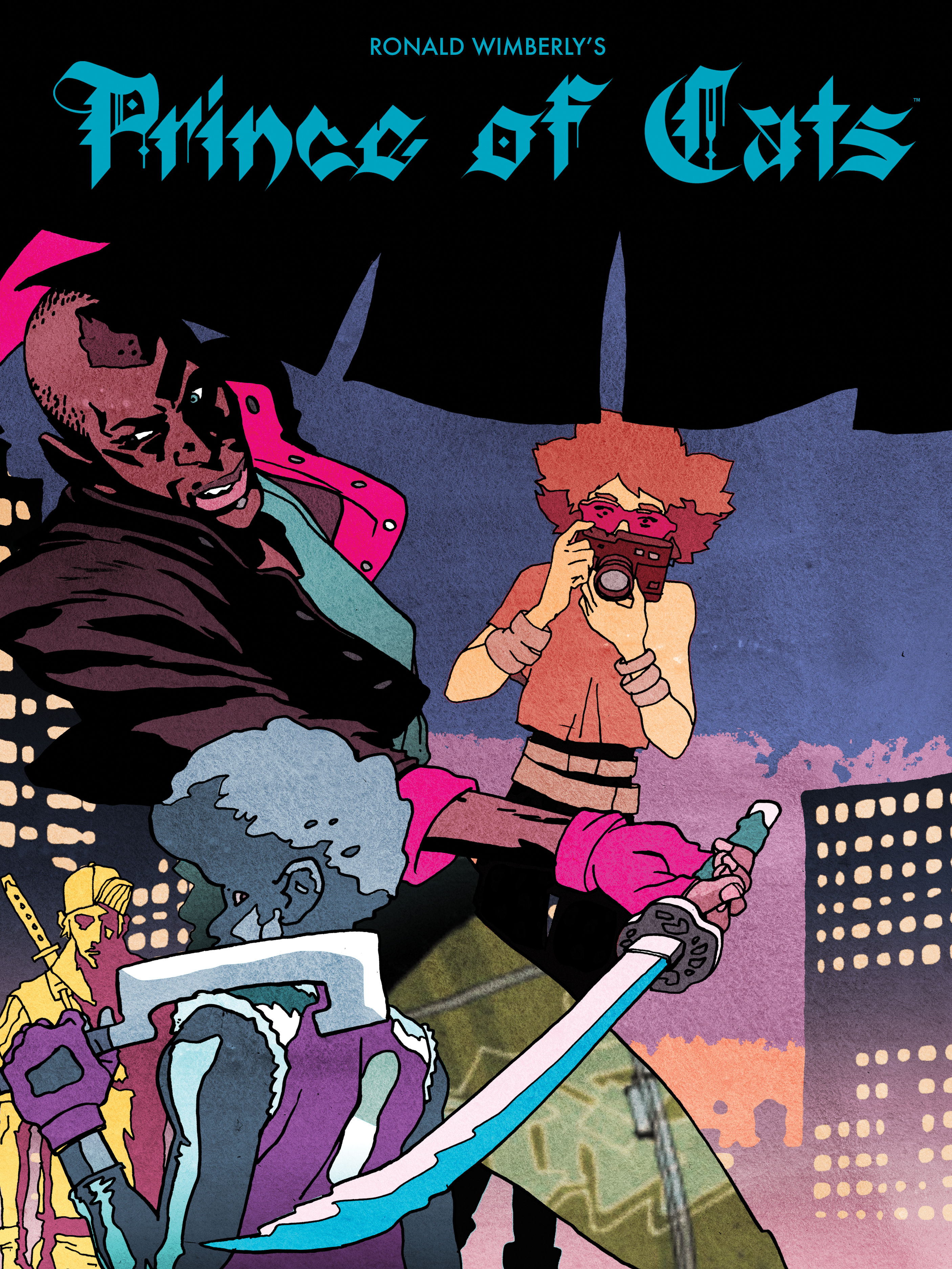 Prince of Cats
PRINCE OF CATS is the B side to Shakespeare's Romeo and Juliet, played at an '80s block party in a New York where underground sword dueling blossomed alongside hip-hop, punk, disco, and no wave. It's a deconstruction of Romeo and Juliet's romantic meta narrative focusing on the minor players, with Tybalt at the center. (Grades 9 – 12)
Princeless Vol 1: Save Yourself
Adrienne Ashe never wanted to be a princess. She hates fancy dinners, is uncomfortable in lavish dresses, and has never wanted to wait on someone else to save her. However, on the night of her 16th-birthday, her parents, the King and Queen, locked her away in a tower guarded by a dragon to await the rescue of some handsome prince. Now Adrienne has decided to take matters into her own hands! (Grades 4 – 7)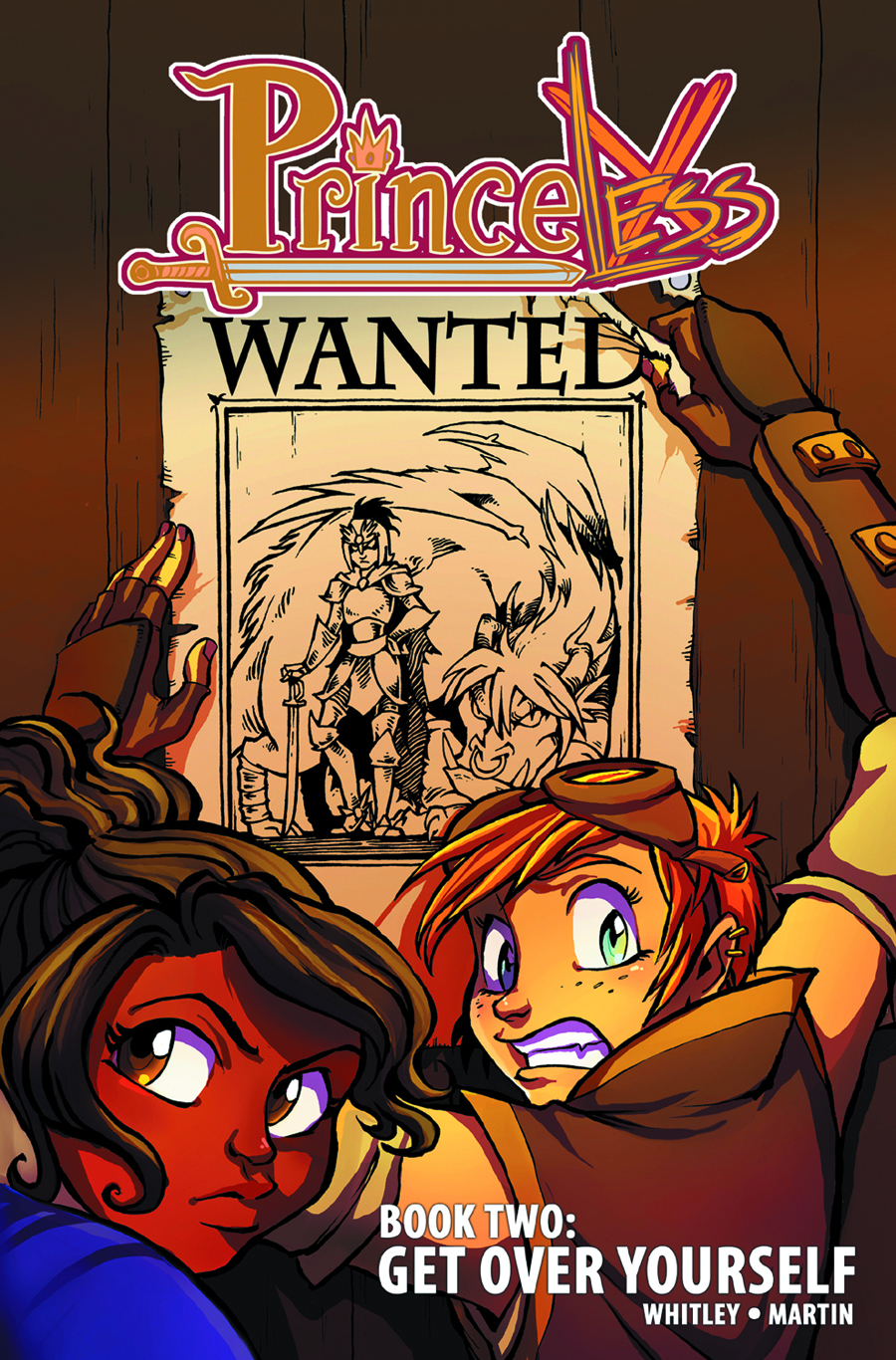 Princeless Vol 2: Get Over Yourself
A new collection of the adventures of everyone's favorite runaway princess, the incomparable Adrienne. This time she's out to rescue her older sister Angelica, the most beautiful princess in the world. It won't be easy though. Not only does Adrienne have to deal with Angelica's legions of admirers and their sibling rivalry, but the King has hired a band of ruthless mercenaries to track her down. Can she save Angelica? Does she want to? And how will she deal with these deadly knights who are after her head? (Grades 4 – 7)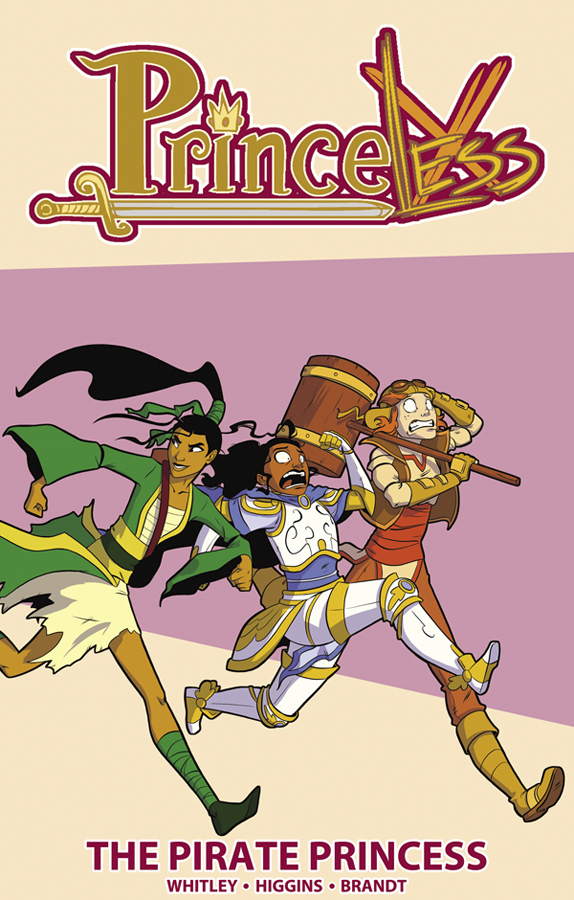 Princeless Vol 3: The Pirate Princess
Adrienne has been on the run and working to save her sisters, but when she finds another princess locked away in a tower, she decides to spring her! But Raven Xingtao, the daughter of the Pirate King, is more of a handful that Adrienne could have ever expected. Before she knows it, Adrienne is off on a whirlwind adventure to complete Raven's quest for revenge! (Grades 4 – 7)
Sci-Fu
Hip-Hop, Sci-Fi and Kung Fu all hit the turn-tables for the mash-up mix of the year! In 1980s Brooklyn young mix-master Wax scratches the perfect beat and accidentally summons a UFO that transports his family, best friend, and current crush to the robot-dominated planet of Discopia. Now Wax and his crew must master the intergalactic musical martial art of Sci-Fu to fight the power and save Earth. Word to your mother. (Grades 4 – 7)
Tuskegee Heirs: Flames of Destiny
A futuristic sci-fi action-adventure series set 80 years into the future that follows a squadron of young, gifted aviators, who are forced to become Earth's last line of defense against a menacing race of artificially intelligent villains bent on destroying civilization. Trained at the legendary Moton Field, by Col. Mars (our own fictional descendant of the Tuskegee Airmen), these five teens and their crew embody strong moral ethics and team strategies used by the Red Tails themselves to overcome their problems. Follow along as our team travels the globe in an effort to save civilization, exposing little known history and geography along the way. (Grades 5 – 8)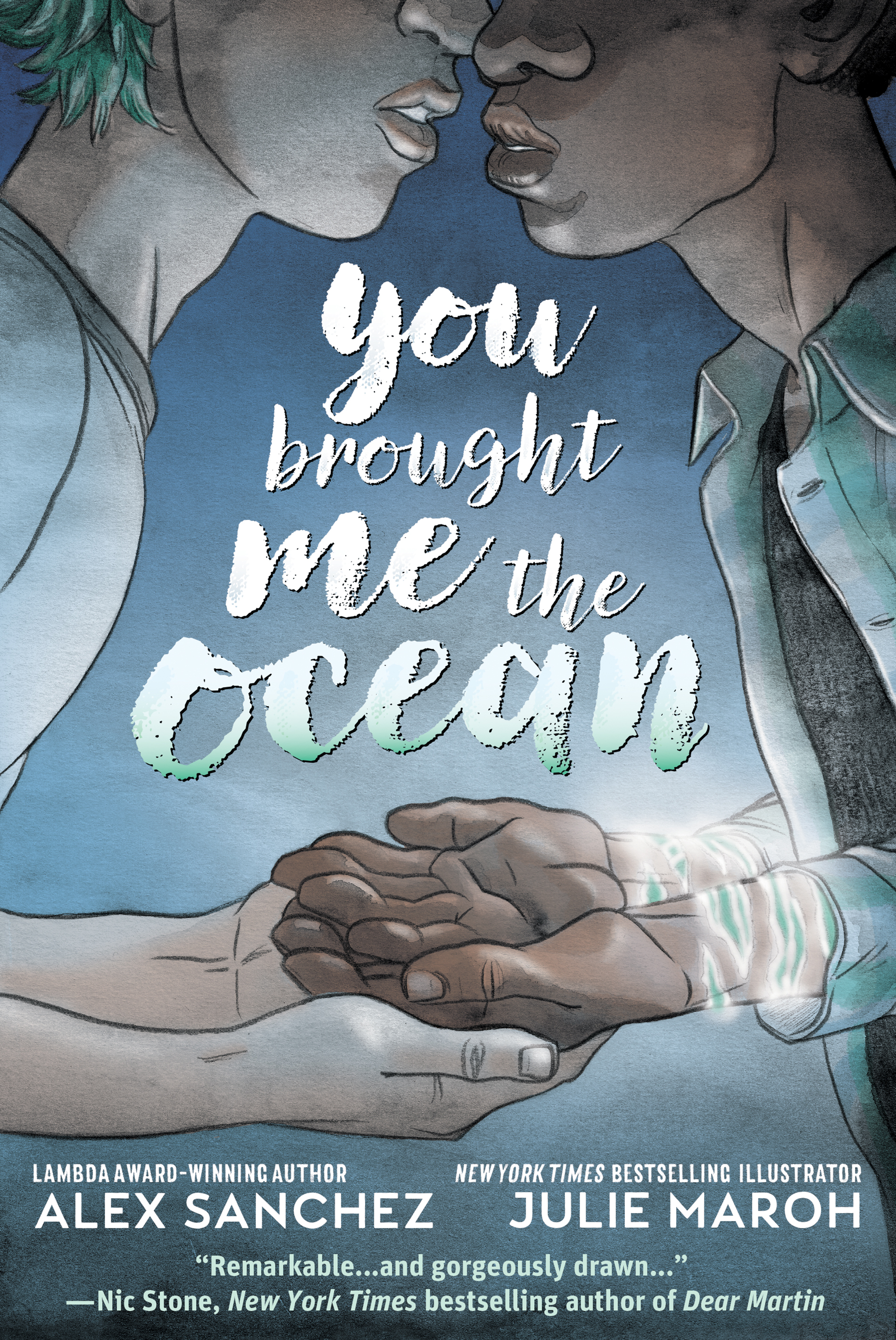 You Brought Me the Ocean
Jake Hyde lives in the middle of the desert, yet he yearns for the ocean and is determined to leave his hometown for a college on the coast. But his best friend, Maria, wants nothing more than to make a home in the desert, and Jake's mother encourages him to always play it safe. Yet there's nothing "safe" about Jake's future – not when he's attracted to Kenny Liu, swim team captain and rebel against conformity. And certainly not when he secretly applies to Miami University. Jake's life begins to outpace his small town's namesake, which doesn't make it any easier to come out to his mom, or Maria, or the world. (Grades 7 – 10)